Background of Disaster Prevention and Management Research and Development Center,
Graduate School of Social Development and Management Strategy
Origin and Significance
Due to the great flood in 2011, Thailand lost many lives as well as much wealth. Office of Insurance Commission (OIC) summarized the latest number of loss in the industrial sector and among households at approximately 262,177 million Baht (as reported on December 6, 2011.) This did not include an indication of the response caused by other damages. The incident was an indication of the response caused by confusion of the data. As a result, the solution was inappropriate. For this reason, the National Institute of Development Administration, which is the country's top educational institution, has realized the importance in finding ways to defend and solve environmental problems that are expected to intensify and established a research and development center for disaster prevention and management to be an agency and a source of knowledge that serves to search and collect information on various disasters and find ways to effectively prevent and cope with natural disasters that will occur within the country.
Vision and Mission
Vision
To be a knowledge and information center on disaster prevention and management in Thailand.
Mission
Researching and developing knowledge on disaster prevention and management
Collaborating with different organizations to conduct teaching, researching, training, and disseminating knowledge on disaster prevention and management
Being a part of a network with various organizations in disaster prevention and management
The operation
Analyze and develop information and knowledge on prevention and management of 5 types of disaster, ie., flood, storm, fire, earthquake/tsunami, and accidental leakage of chemicals
Prepare and improve documents and relevant materials on 5 types of disaster for government agencies, activists, researchers, youth and the general public
Organize trainings to provide knowledge regarding disaster prevention and management that is appropriate for Thailand by emphasizing the participants to apply the knowledge gained in daily life
Prepare books, manuals, and relevant materials in order to provide useful knowledge in disaster prevention and management for government agencies, the private sector, researchers and communities, and general public
Center Executive Committee
1. Vice President for Research and Academic Services
(Prof. Dr. Wisakha Phoochinda)

Consultant
2. DEAN of Graduate School of Social Development and Management Strategy
(Asst.Prof.Dr.Jaray Singhakowinta )
President
3.Assoc.Prof.Dr.Nareenoot Damrongchai
Committee
4.Dr.Thunyanee Pothisarn
Committee
5.Asst. Prof. Dr. Rujikan Nasanit
Committee

6. Assoc.Prof.Dr.Sathaporn Chuepeng

Committee
7.Asst.Prof.Dr.Li Renliang
Committee

8. Director NIDA center for Research & Development of Disaster Prevention & Management
(Prof.Dr.Siwatt Pongpiachan)

Committee and Secretary Disaster Prevention & Management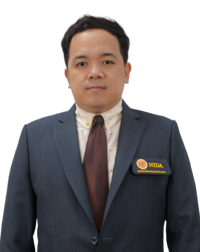 Asst.Prof.Dr. Jaray Singhakowinta
President
(DEAN of Graduate School of Social Development and
Management Strategy)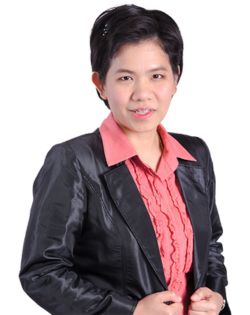 Prof.Dr.Wisakha Phoochinda
Consultant
(Vice President for Research
and Academic Services)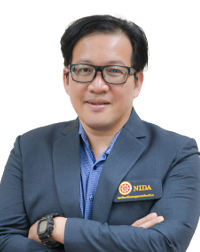 Prof.Dr.Siwatt Pongpiachan
Committee and Secretary
Disaster Prevention & Management
(Director NIDA center for
Research & Development of
Disaster Prevention & Management)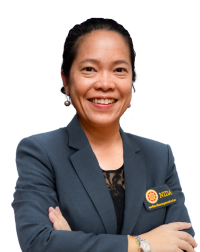 Assoc.Prof.Dr.Nareenoot Damrongchai
Committee
(Deputy Dean for Planning
and Development Affairs, GSDMS)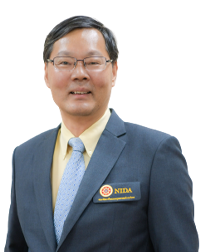 Asst.Prof.Dr.Li Renliang
Committee
(Deputy Dean for Academic Affairs, GSDMS)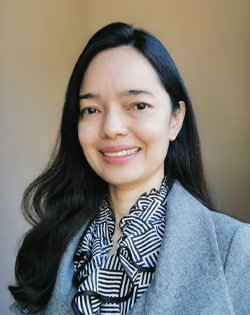 Assoc.Prof.Dr. Rujikan Nasanit
Committee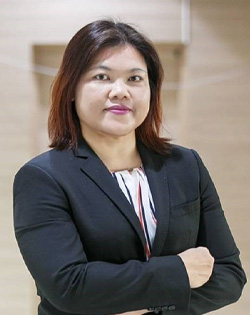 Dr.Thunyanee Pothisarn
Committee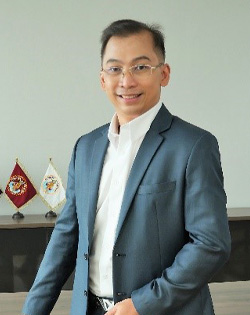 Assoc.Prof.Dr.Sathaporn Chuepeng
Committee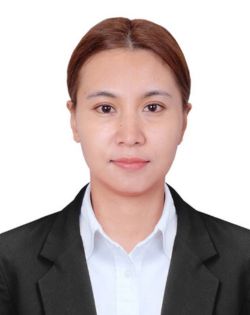 Miss Nattaporn Kungnuch
General Administration Officer